Request a Home Cleaning Estimate
We serve all of Orange County
 714-838-2255
  949-474-4070
General Inquiries Email Form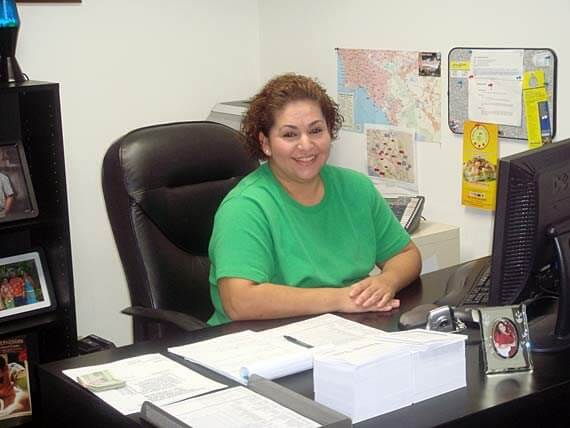 Our main office is centrally located in Orange County to serve the entire County of Orange.
14712 Franklin Avenue, Suite E
Tustin, CA 92780
PUT A FACE TO THE VOICE! Meet Vicky, your Office Manager. Vicky has been with The Maids since March, 2008. After spending a short time in the field learning our system of cleaning she was promoted to Office Manager. She very quickly took charge in the office and has been an outstanding addition ever since. Vicky is married and has 4 children, 2 boys and 2 girls.